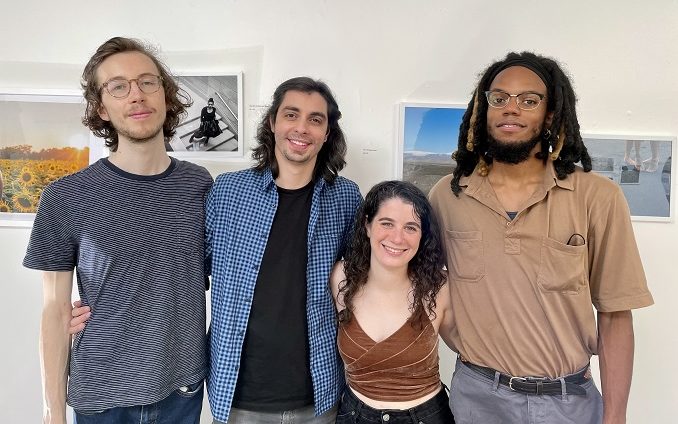 Flutist, composer and singer Alex Hamburger will perform at 7:30 p.m. Nov. 11 in the First Unitarian Church of Pittsburgh, Shadyside. The concert is part of the SongSpace at First Unitarian music series.
Alex Hamburger presents a series of stories that share the arcs of resistance, grace and grit, all while amplifying the voices that inspired her own.
Her debut quartet collection, And She Spoke, threads generations of women's stories. Alex's focus is to share her creative interpretations of various female artists, from poets an activists to composers and songwriters. She has designed an experience that unfolds a thoughtful sequence, exploring the works of Geri Allen, Maya Angelou, Mary Lou Williams, Joni Mitchell, and her own grandmother, poet and activist Ana Maria R. Codas.
Tickets are $20 purchased in advance, $25 at the door, and $10 off for students or people with reduced incomes. SongSpace requires require masks, vaccinations and contact information (e.g. email), should contact tracing become necessary.
SongSpace at First Unitarian is a celebration of folk, Americana, bluegrass, singer-songwriter, old-time, and world music, featuring local, regional and national artists. We are a non-profit series dedicated to establishing a welcoming and meaningful space both for making and listening to quality music.