About Us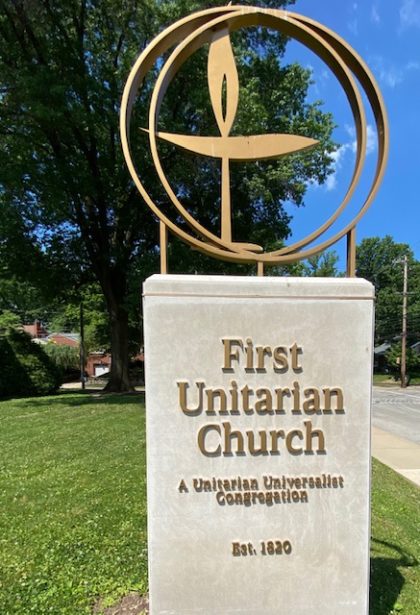 We are a loving, open-minded, welcoming spiritual community guided not by creeds or dogma, but by a free and responsible search for truth and meaning. We hope you will join us to Connect deeply in community, Inspire reverence and spiritual growth, Serve one another and the world, and Learn together.
We seek to become a more multiracial, multicultural religious community. We welcome you on this important and rewarding journey.
We believe that faith development continues throughout our entire lives. We encourage you and your family to participate in the religious education opportunities we offer for children, youth, and adults.
We acknowledge that artistic expression can be a powerful way of communicating religious insight. Participating in one or another of our performing arts groups may be a deeply significant experience for you.
We seek to weave social justice into all aspects of our church life. We hope you will join us in affirming and promoting justice and human rights as we build stronger connections with the larger community and work to make our world a better place.
We offer opportunities for people to experience religious community. We aspire to be a congregation where each of us feels cared for and where all of us willingly and thoughtfully care for others. We hope you will join us, all are welcome here.