Welcome to First Unitarian Church of Pittsburgh
This Sunday

Livestreamed at 10:30 am (prelude begins at 10:25).

Our lives are often on auto-pilot. We follow our daily schedules. Sometimes this patterned life is interrupted by a major, unexpected disruption. How do we respond to such a disruption – and might it be a good thing?

Jim Reitz, … read more.
We're so happy and privileged that the Rev. Dr. Kate R. Walker joined us as our settled minister beginning in August 2021. We know she will become a valuable member of the entire Pittsburgh community!
Climate & Racial Justice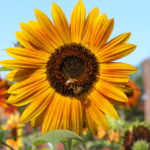 We are exploring a congregation-wide one- or two-year focus on environmental justice (climate and justice). This focus would ask all members to spend time on one of four areas: direct action, advocacy, personal and First Unitarian church changes, and education. Contact Rev. Kate to learn more.