Welcome to First Unitarian Church of Pittsburgh
This Sunday

How do we grieve our personal and congregational losses at a time when grief is pervasive?

In honor of All Souls Day, we'll remember congregants and others who have died in the past year.

Homily by Rev. Connie Grant; music by Ellen Gozion, Instrumental … read more.
We're Open, Virtually
To protect the health of our members and our community during the Covid-19 pandemic, our church building is closed to all public activities. However, our Sunday services are broadcast on YouTube, and various church groups and committees still meet online.
Fighting Barriers to Voting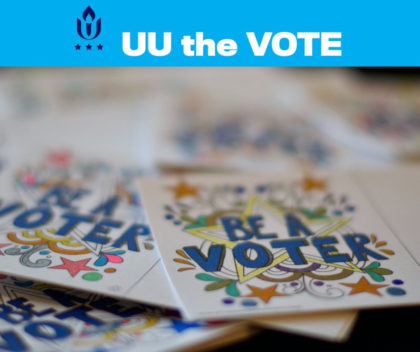 A strong democracy requires the participation of its citizens. Because we believe in the democratic process and social justice, we work with
UU the Vote
to encourage voter registration and going to the polls on election day.
Ministerial Search
First Unitarian Church of Pittsburgh has begun the process of searching for a new, permanent minister. Our search committee has scheduled a
series of congregational events and surveys
to build consensus about the ministerial characteristics we seek.