This Sunday

Livestreamed at 10:30 am (prelude begins at 10:25)

 As Unitarian Universalists, we preach inclusion.  But is our definition of inclusion broad enough?  Are we accepting and celebrating all people and embracing the beauty that is found in our neurological differences?

Stephanie Pawlowski
We're so happy and privileged that the Rev. Dr. Kate R. Walker joined us as our settled minister beginning in August 2021. We know she will become a valuable member of the entire Pittsburgh community!
Covid-19 Update
O
ur
services
are
now
open to
a
limited number
of people with
Covid-19 restrictions.
If you would like to attend a
n upcoming
service,
please use th
is form
to make a reservation
.
Walk-ins are welcome if
fewer than
75
people attend
.
All attending must
follow Covid-19 protocol. To ensure everyone's safety, per Board policy, no food is allowed in our building at this time.
Climate & Racial Justice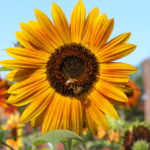 We are exploring a congregation-wide one- or two-year focus on environmental justice (climate and justice). This focus would ask all members to spend time on one of four areas: direct action, advocacy, personal and First Unitarian church changes, and education. Contact Rev. Kate to learn more.