Pastoral Care Ministry
Pastoral care is available to all members and friends, new and longstanding.
Minister's Benevolence Fund
The Minister's Benevolence Fund (formerly known as Marion's Purse) has practical resources to share. We have Giant Eagle cards to help with financial and life needs.
Medical Equipment Loan
First Unitarian has durable medical equipment available for loan. If you have items to loan or need to borrow something, this team can help.
Pastoral Care Team
Pastoral Care Team members bring deep compassion as well as a mix of formal training and practical experience to their pastoral ministry. The Pastoral Care Team assists the minister and congregation in providing a circle of loving support to members and friends of First Unitarian Church. They host a Caring Connections Table at the Coffee Hour sign a card for a member, choose a card for friends in need, or speak informally with a member of the Pastoral Care Team.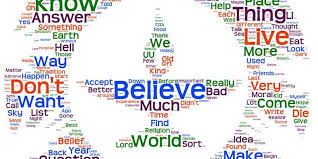 ---
Pastoral Care Updates
Pastoral Care and Connections Message
I have what I call "red light" days. They arrive with a series of red lights on streets that I think should be sequenced with green lights (to help the flow of traffic and aid ...
Read more
Each season offers opportunities to choose what we do with our energy along a spectrum of "doing" and "being." We can engage in a constant and unrelenting level of activity and hectic doing, or we ...
Read more
Pastoral Care and Connections Message
Our culture can get obsessed with boxes, with little reflection on the value of what is in the box. Office supply stores, "Big Box" stores, moving companies, and home décor stores all seem to focus ...
Read more
"Here is a mystery: If sweeping through the door of my heart there moves continually a genuine love for you, it bypasses all your hate and all your indifference and gets through to you at ...
Read more