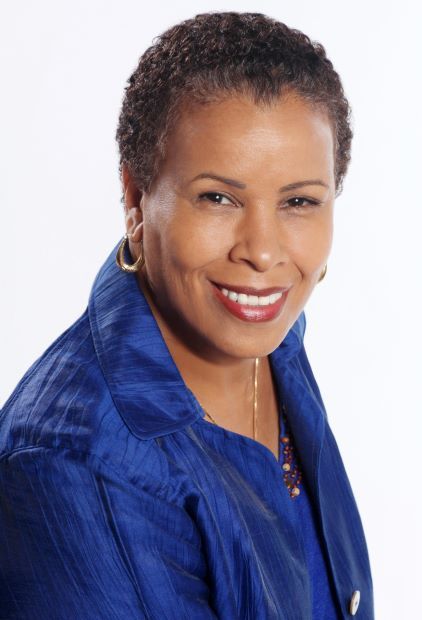 Join fellow Unitarian Universalists for a day of camaraderie, connection, and collaboration at the 8th Annual Assembly of the UUs of Greater Pittsburgh. The meeting will be held online from 9:45 a.m. to 3 p.m. Saturday, November 6.
The keynote speaker is Ms. Paula Cole Jones, co-author of the proposed 8th Principle of Unitarian Universalism. In the afternoon, a panel of leaders from our congregations that are in discernment or have adopted the 8th Principle will share their journeys. Ms. Jones will be with us throughout the day, listening to our stories, giving feedback and encouragement, and suggesting possible next steps for our congregations.
Ms. Jones' work includes being a leader in advancing the 8th Principle and the Community of Communities as practices of the Beloved Community. Paula is the author of a UU World cover story, Reconciliation as a Spiritual Discipline. She is also the editor of a Skinner House book, Encounters: Poems about Race, Ethnicity and Identity and a contributing author to three Skinner House books. Currently, she serves on the UUA Article II Study Commission.
For the second year in a row, COVID-19 precautions mean that we can't gather in person. A Zoom link to this online-only event will be provided to all registrants. Register now at https://uua.wufoo.com/forms/mhsxwyh0g9271i/.
Here's the meeting schedule:
9:00a Zoom Room open for socializing
9:15a Welcome and Virtual Banner Parade
9:30a Worship
10:00 Bio Break
10:20 Keynote Address: Paula Cole Jones & Q & A
11:30 Lunch Break
12:15p Updates from Affiliated Organizations:

Pittsburgh Composting Company (Shane Freeman)
UUJusticePA (Rev. Joan Sabatino)
Rachel Carson Eco Village (Becky Lubold)

12:30p Afternoon Session: Congregational members speak on their anti-racism work and paths toward adoption of the 8th Principle. Paula Cole Jones will provide feedback and encouragement for next steps for cluster congregations.
1:30p Bio Break
2:00p Business Meeting
3:00p Closing
Everyone is welcome! You don't need to be a Unitarian Universalist or a member of a Unitarian Universalist congregation to attend.
The registration fee depends on your ability to pay and is based on a sliding scale from $10 – $20 – $30. Those who pay at higher levels are making a donation to help those in financial need. Cost should not be a barrier to attendance.
Annual Meeting Delegates – Congregations can send one delegate for every 50 members based on the annual UUA membership certification. Ministers and religious education staff receive delegate status. Unaffiliated UUs may be represented by 1 additional delegate.
Visit http://uupittsburgh.org/page/assembly for more information.
(Article revised Nov. 1 to update the schedule.)