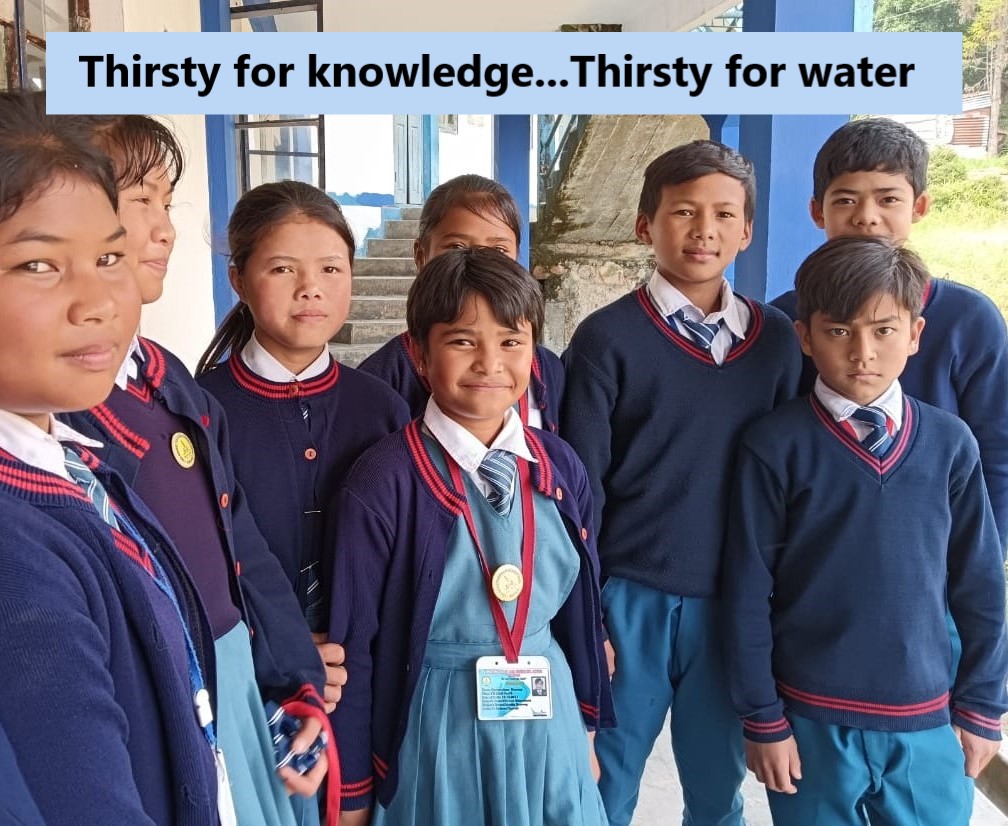 The effort our church is leading that Reverend Kate announced at the September 17 service has launched. "Thirsty for Knowledge…Thirsty for Water" is a UUA crowdsourcing campaign to support a very concrete need for the children of the school we have been sponsoring in the Khasi Hills since 2003, the Annie Margaret Barr Higher Secondary School in Kharang.
Most of us take for granted having a glass of water with every meal. At this Unitarian school attended by over 500 children, these children don't.
The current village rainwater harvesting facility is no longer reliable as climate change causes erratic rain patterns as compared to past trends. Clean drinking water should be a human right.
An engineering structural plan for a new rainwater harvesting facility has been designed and is ready to go. The planned facility will serve multiple purposes:
• provide a consistent supply of drinking water
• ensure water for latrines and sanitation
• regulatory compliance with the Indian government rules
• model for local villagers to create their own water supplies
Please give on-line through Faithify. If you wish to give a check mailed directly from a financial institution, please contact Shelley Ross at ross.shelley2@gmail.com.
The formal launch of the Faithify campaign was on October 24 coordinated with the closing ceremony in India that Rev. Kate attended recognizing Rev. Annie Margaret Barr. This effort led by our church includes collaboration from First Unitarian Church of Dallas that sponsors the Children's Village orphanage and UUMAN (Metro Atlanta North) who is partnered with the church that oversees the school campus which spans nursery through grade 12.