Cultural exchange as well as financial and inspirational support is the focus of the Khasi Hills Partnership Team activities. Our church has been on the forefront of introducing U.S. congregations to authentic Khasi Hills traditions to supplement the more familiar cultural traditions of mainland India.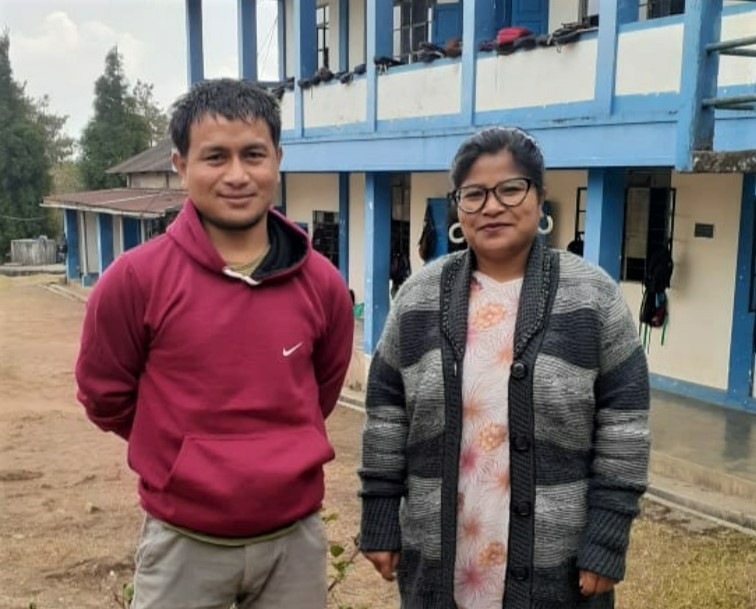 We will continue last year's new activity of recognizing the Khasi tribal cultural festival of Shad Suk Mynsiem that our Khasi Unitarian friends participate in. We also annually honor the founding of Unitarianism in the Khasi Hills, called Anniversary Day, sometimes Foundation Day.
We will be continuing pandemic-time exchanges, which have been inspiring to the team and congregation. This year we are also hoping to host activities related to having a guest or two from India attend the UUA General Assembly held in June here in Pittsburgh!
Our financial goal continues to be to support the two additional teachers that were needed following the inauguration of our new Higher Secondary School in June 2016. We've raised $9,600 for two teachers' salaries ($4,800 each) the last three years, doing so until government funding kicks in after accreditation. This school enables students to complete high school locally rather than traveling to the state capital.
Please consider contributing by going to the Donate page and choose Khasi Hills from the drop-down menu. You may also send a check to First Unitarian Church, noting "Khasi Hills" in the memo line.
The typical donation over the years has been $50. More needed from some. Give what you can.
$500 for one month of a teacher's salary
$250 for two weeks of a teacher's salary
$125 for one week of a teacher's salary
$50 for two days of a teacher's salary
$25 for one day of a teacher's salary
You are making a concrete difference in the world!