Ministerial Search
First Unitarian Church of Pittsburgh is in search of a settled minister. The health and vitality of First Unitarian Church depends in part on a good fit between our congregation and our settled minister. The Ministerial Search Committee will be in conversation with the congregation about the needs of groups and committees within the congregation in the search process. The Unitarian Universalist Association will help the search committee to connect ministers searching for a position with our congregation.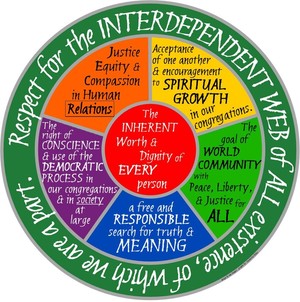 There are seven phases to a ministerial search:
Concluding a Ministry Well
Education & Preparation for Search
Building the Search Structure
Opening Up the Search
Discernment / Mutual Selection
Finalizing the Offer
Beginning a New Ministry
We're currently in phase five. You can find additional details about the phases in this document.
---
---
Ministerial search updates
The Ministerial Search Committee first met on June 25, 2020. It has been a long and winding journey to this announcement. We are thrilled and excited to present Rev. Dr. Kate Walker as our Candidate for ...
Read more
Search Committee Interviewing Ministerial Pre-Candidates
Contrary to popular belief, the Ministerial Search Committee has not fallen off the face of the earth!  However, we are deep into the process of discernment and mutual selection with our three finalist ministers –"pre-candidates," ...
Read more
Committee Narrows List of Ministerial Candidates
Last fall at about the same time that the Ministerial Search Committee shared our reports on the Congregational Survey and the Cottage Meetings with the congregation, we put the finishing touches on a "Congregational Record" describing our ...
Read more