Ministerial Search
First Unitarian Church of Pittsburgh is in search of a settled minister. The health and vitality of First Unitarian Church depends in part on a good fit between our congregation and our settled minister. The Ministerial Search Committee will be in conversation with the congregation about the needs of groups and committees within the congregation in the search process. The Unitarian Universalist Association will help the search committee to connect ministers searching for a position with our congregation.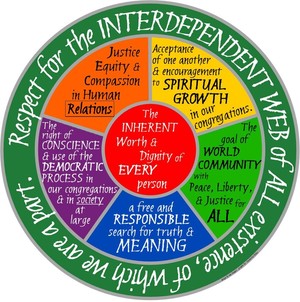 There are seven phases to a ministerial search:
Concluding a Ministry Well
Education & Preparation for Search
Building the Search Structure
Opening Up the Search
Discernment / Mutual Selection
Finalizing the Offer
Beginning a New Ministry
We're currently in phase four. You can find additional details about the phases in this document.
---
---
Ministerial search updates
Survey, Cottage Meeting Data Compiled and Available
In November, the Ministerial Search Committee took on the time-consuming task of compiling and analyzing the data we collected from our Congregational Survey, Cottage Meetings, Focus Groups and the all-day Beyond Categorical Thinking workshop. Two members ...
Read more
Mid-September to late October were busy months for our congregation in our search for a new minister. To present our Fellowship honestly, the congregation helped us evaluate our church: who we are (our strengths and ...
Read more
Registration Required for Beyond Categorical Thinking Workshop
Beyond Categorical Thinking is a highly recommended part of the ministerial search process for our  congregation. In finding the person who would be the best match for our minister, we could  potentially overlook or even ...
Read more