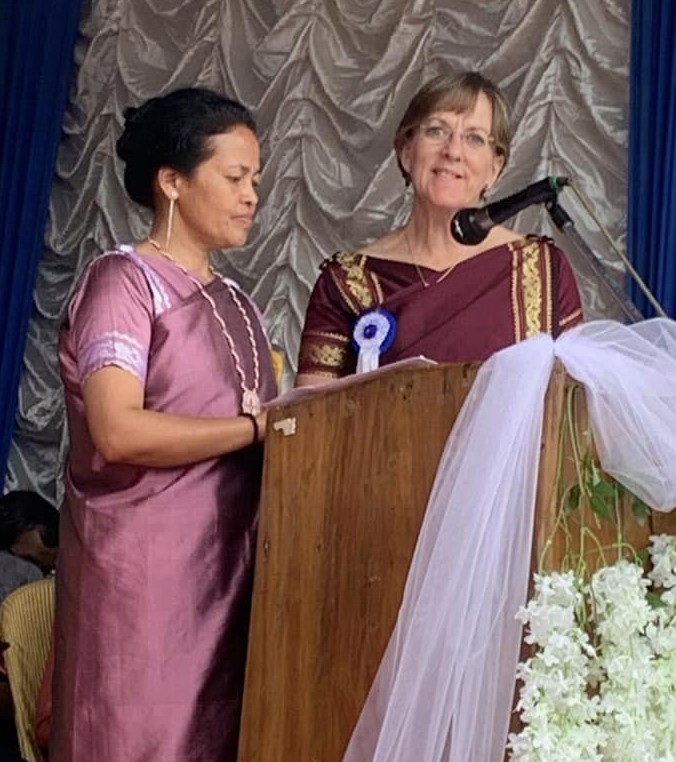 Rev. Kate R. Walker was an honored guest speaker and church ambassador for the October 24 closing ceremony of the 50th Death Anniversary of Rev. Annie Margaret Barr, founder of the school we have sponsored in India since 2003. Over 1000 attended the festive celebration with government dignitaries, and news coverage mentioned Rev. Kate's visit.
A very special gift she took was the Singing Tree wall hanging thanks to the inspired initiative of Erica Shadowsong and generous artistic talent of Mary Weidner. It displayed 87 leaves colored by members of our congregation as a community art project sending our positive energy across the miles.
Extensive photos are on the FirstUUPittsburgh Facebook Page. We expect to hear and see more about Reverend Kate's trip from her in the future since she took over 300 photos and videos! Her presence was so important to our Khasi Hills siblings in spirit.