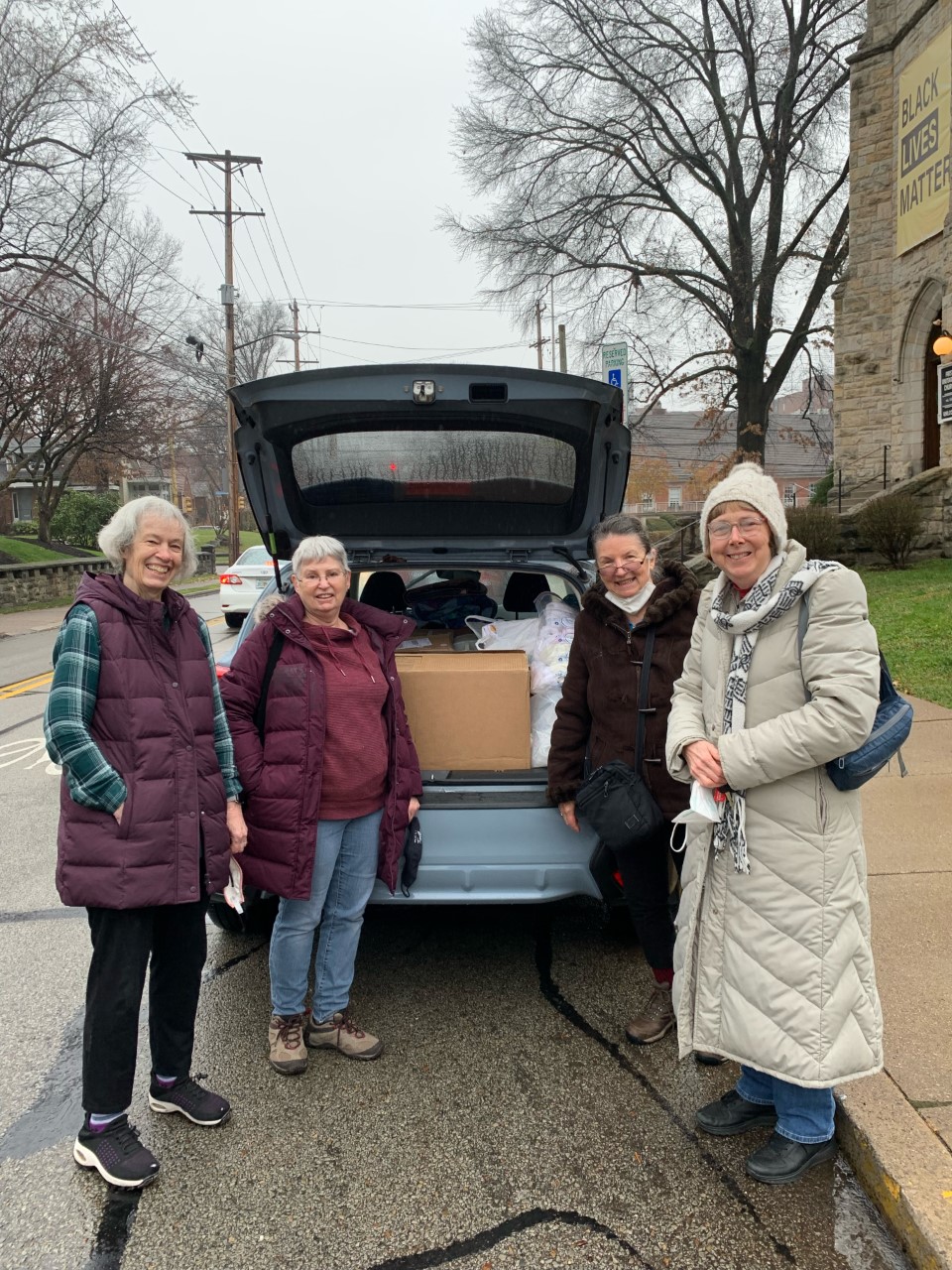 On Saturday, February 19 from 10AM-Noon, Joan Harvey will be at the Church's Morewood Avenue door collecting donations for the Afghan refugees who have resettled in Pittsburgh.  These people come to our city with nothing and our donations to them through the Jewish Family and Community Services of Pittsburgh help them to rebuild their lives.
This month JFCS is most in need of
Kitchen Items:
Kitchen size garbage can, garbage bags, paper towels, mops, mop buckets, dish soap, floor cleaner, dish sponges, dish towels, Brita Water Pitcher Dispensers, cups, mugs
Bedroom Items:
Twin and/or queen size sheets, twin and/or queen size comforters, pillowcases, blankets/throws
Bathroom Items:
Laundry baskets, adult and children's toothbrushes and toothpaste, liquid body wash, Bar Soap, Deodorant, Shampoo, Conditioner, bath towel, washcloth, baby care products( baby powder, diaper rash cream, lotion and soap).
Stationary: 
Notebooks, pens, mechanical pencils, crayons.
Please bring something if you can.  Thank you for your generosity to our new neighbors.
Pat Schuetz, Betty Duquesnoy, and Joan Harvey
Contact Pat with any questions:  patschuetz@verizon.net