Welcome to First Unitarian Church of Pittsburgh
This Sunday

This is the annual Sunday when I welcome written questions from those in attendance. Various topics are welcome, particularly around UU theology, dogs, and tea. I hold the right to defer to actual experts. Please submit your questions to me by Aug. 12 at … read more.
We're so happy and privileged that the Rev. Dr. Kate R. Walker joined us as our settled minister beginning in August 2021. We know she will become a valuable member of the entire Pittsburgh community!
Covid-19 Update
O
ur
services
are
now
open to
a
limited number
of people with
Covid-19 restrictions.
If you would like to attend a
n upcoming
service,
please use th
is form
to make a reservation
.
Walk-ins are welcome if
fewer than
75
people attend
.
All attending must
follow Covid-19 protocol. To ensure everyone's safety, per Board policy, no food is allowed in our building at this time.
Climate & Racial Justice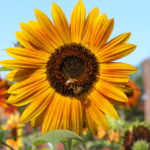 We are exploring a congregation-wide one- or two-year focus on environmental justice (climate and justice). This focus would ask all members to spend time on one of four areas: direct action, advocacy, personal and First Unitarian church changes, and education. Contact Rev. Kate to learn more.
Church Calendar
Mon
Tue
Wed
Thu
Fri
Sat
Sun