Khasi Hills Partnership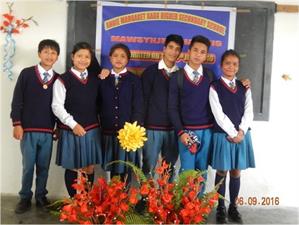 Our congregation has provided financial sponsorship support each year since 2003 for the Annie Margaret Barr Secondary School in the Khasi Hills of Northeast India. We also support the Higher Secondary School that we helped build. This is a Unitarian-run rural school in the poor tribal state of Meghalaya, where there is little access to public education. This school is able to serve nearly 300 secondary students, having more than doubled in size since our support began. Our church has raised $5000 to $10,000 annually to support our India partners, and designated contributions can be made using the Donate link of the website. The partnership also encourages participating in UU pilgrimages to the Khasi Hills. 
Khasi Hills Updates
There are no current updates to display.